EXCELLENT DESIGN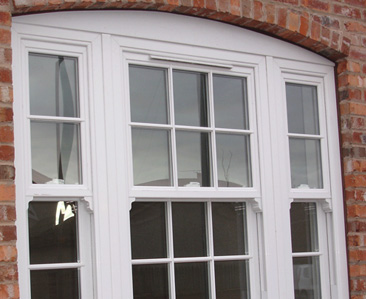 Although it's been used for centuries as a material for construction, timber is seeing a huge revival at the moment, with homeowners all over the country attracted by its rustic appeal, eco-friendly credentials and energy-saving properties. The demand has never been higher for bespoke windows but you need to know that what you're investing in is made to the highest of standards, which is why you need to come and see us here at Dy-namik Joinery and Carpentry.
We're bespoke manufacturers of traditional box sash, casement and storm-proof windows, either double or single glazed, with all products designed and produced in our north London-based workshop. As standard, all our windows come complete with high-quality weather stripping (also known as draught proofing – very important given the UK's tempestuous weather conditions). You know that when you come to us you're not only getting a quality product, you're also going to get a reliable service with a very friendly smile!
Of course, we don't just provide timber products and can also supply and fit you with all variations of uPVC windows, made to measure your individual specifications. We have a team of dedicated fitters on hand to make sure that the installation is smooth and never an inconvenience to you, the homeowner. There's nothing worse than a job that takes longer than anticipated to complete when all you want to do is sit down with your family after a long day at work and relax, which is why we strive to make the procedure as quick and painless as possible. We'll be out of your hair in no time!
If you'd like to discuss your various window options with us, give us a call to arrange an appointment on Mob: 07734 933410 or Office: (0117) 9623749
For more info contact us